Michelle "Mika" Domingo is the award-winning Managing Attorney of M.S. Domingo Law Group. With a passion for helping others, Mika Domingo represents people throughout California in matters involving Probate and Trust Litigation, Probate Administration, Trust Administration, and Estate Planning.
Mika was selected as a Super Lawyer Rising Star, an honor bestowed upon the top 2.5% of attorneys. She was named a Super Lawyer Rising Star in years 2018-2023. She also holds an Avvo "Superb" rating (a perfect 10 out of 10).
Taking responsibility for over 100 cases at a given time, Mika developed her abilities as a litigator by serving as a Deputy Attorney General for the State of California's Attorney General's Office, Department of Justice. She managed cases from inception to resolution in matters involving constitutional law and torts, with an emphasis on the First, Eighth and Fourteenth Amendments, at the State, Appellate and Federal levels. In addition to her rigorous government experience and training, she received additional training in private practice in matters involving trust and estates planning, administration and litigation, probate and civil litigation. Mika's experience in both the public and private sectors provided a strong foundation for her to advocate fiercely for her clients and achieve the best results.
Mika fulfills her commitment to fairness, legitimacy and equality within the legal community by leading numerous boards including as President of California Women Lawyers (CWL), a statewide organization chartered in 1974, dedicated to advancing women in the profession of law, and eliminating all forms of inequities. She has served on the CWL board for nine years, chairing/co-chairing the Judicial Evaluations Committee for the past eight years. She has also chaired CWL's "So, You Want to be a Judge" Program, CWL's 2022 Annual Dinner and co-chaired CWL's 2023 Annual Conference, "Blazing Our Path Forward." Mika serves as Director for the California Asian Pacific American Bar Association (Cal-APABA), a statewide organization representing the interests of APA bar organizations and the over 14,000 APA attorneys in California to promote justice and equality, advance legal and policy matters that impact the APA community, and enhance the professional development of its members. She is Co-Director of Professional Development for the Filipino Bar Association of Northern California (FBANC), an organization formed in 1980 to provide a voice for an advocate on behalf of Filipino American interests in various forms.
Mika served on the State Bar of California's Committee of Bar Examiners for four years, serving on its Moral Character, Examinations, Operations and Management, and Testing Committees.  She is Past President of Contra Costa County Bar Association Women's Section, and Past Board Director and Executive Committee member of the Contra Costa County Bar Association, chairing its Diversity, Equity and Inclusion Committee for three years. Mika believes that the justice system should work to benefit everyone, not just the few. Mika fulfills these same commitments to her clients by implementing a client-centered approach – meaning, she places herself in the shoes of those whom she represents. Because the stress and anxiety of pending litigation can cause barriers to communication, empathizing with her clients can overcome that barrier and contribute to a greater success in the litigation process: treating the client as a person, not just another "case."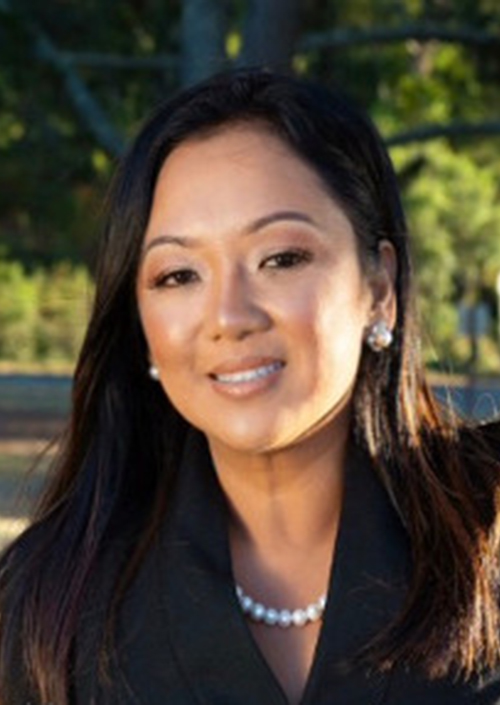 In addition to being named a Super Lawyer and having a perfect 10 rating from Avvo, Mika has received numerous awards throughout her career, including:
Minority Bar Coalition Unity Award, California Women Lawyers
California Young Woman of the Year
San Francisco Young Woman of the Year
California Bar Foundation Public Interest Award
Robert G. McGarth American Inn of Court Scholarship
Contra Costa County Bar Association Diversity Award, Platinum Level
Contra Costa County Bar Association Diversity Award, Gold Level
Contra Costa County Bar Association, Board Member Star Award
Martin Luther King Jr. Award for Outstanding Community Service
Witkin Award, Excellence in Constitutional Law
Witkin Award, Excellence in Civil Procedure
Witkin Award, Excellence in Criminal Law
Roger J. Traynor Moot Court Witkin Award
After graduating from the University of California at Berkeley with Honors, Mika earned a Juris Doctorate with Honors and Dean's List Distinctions from the John F. Kennedy University College of Law.
Mika is admitted to the California Bar, the Ninth Circuit, and the Eastern District of California.
Meet the M.S. Domingo Law Group team who work with Mika to provide the exemplary service you desire and deserve!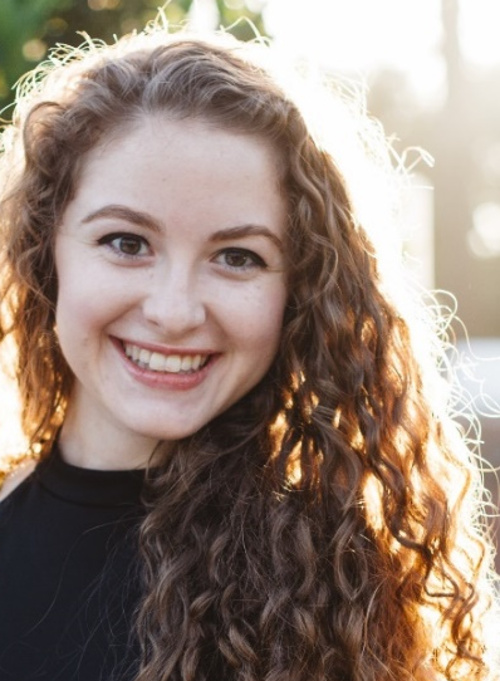 Kristen Tabone is an Associate Attorney at M.S. Domingo Law Group, P.C. She handles estate planning, probate and trust administration and litigation matters.
Kristen was born and raised in the Bay Area. She is a first-generation college and graduate student. Kristen obtained her Bachelor of Arts degree in Sociology with a concentration in Criminal Justice in 2017 from California Polytechnic State University (graduating Magna Cum Laude in three years) and her Juris Doctorate in 2021 from Golden Gate University School of Law (graduating in the top 12% of her class). While attending Golden Gate, Kristen received the Witkin Award for Academic Excellence in Writing and Research classes, Business Associations, and Entertainment Law classes, the CALI Excellence for the Future Award in Evidence, Golden Gate's Women's Employment Law Clinic, and Advanced Torts classes, and consistently appeared on the Dean's List. Additionally, she served as an Associate Editor on Golden Gate's Environmental Law Journal and graduated as a Public Interest Law Scholar.
Kristen was admitted to the California State Bar in 2021 and is a member of the Contra Costa County Bar Association.
In her spare time, Kristen enjoys reading, learning new languages, and baking all kinds of cookies, cakes, and sweet bread.
With a foundation rooted in family values, Malissa welcomes the opportunity to guide families through the complexities related to Estate Planning, Trust and Estates Administration and Litigation, and Probate Administration and Litigation.
Malissa graduated with honors from the University of California, Davis. She received her Bachelor of Arts degree in Sociology with an Emphasis in Law in Society and Minored in Chicano/Chicana Studies. She was also a member of the Honor Society of Phi Kappa Phi and received a Department Citation for Outstanding Performance.
Malissa continued her education at John F. Kennedy University, College of Law. She was an active member of the Contra Costa County Bar Association, Class Senator for the Law school Association and was placed on the Dean's Honors list multiple years.
Malissa's legal experience is diverse. Before transitioning into estate planning, she explored and learned from different areas of the law. During and after law school, she interned at the District Attorney's Office and worked for a reputable Certified Criminal Specialist and Defense attorney. Malissa was able to understand and appreciate different experiences and perspectives of the Criminal Justice System.
Malissa was admitted to the State Bar of California in 2018.
Malissa also has worked for a Bay Area Construction Company focusing on multi-million dollar contracts which involved negotiation and risk management assessments.
After working at a Family Law Firm in the Bay Area, she quickly realized that working on trusts and estates matters was her true calling. Anyone that knows Malissa will tell you that she loves to be organized, loves to plan and resolves issues, and loves to help others- all necessary qualities of a trusts and estates attorney!
In her downtime, Malissa enjoys spending quality time with her family.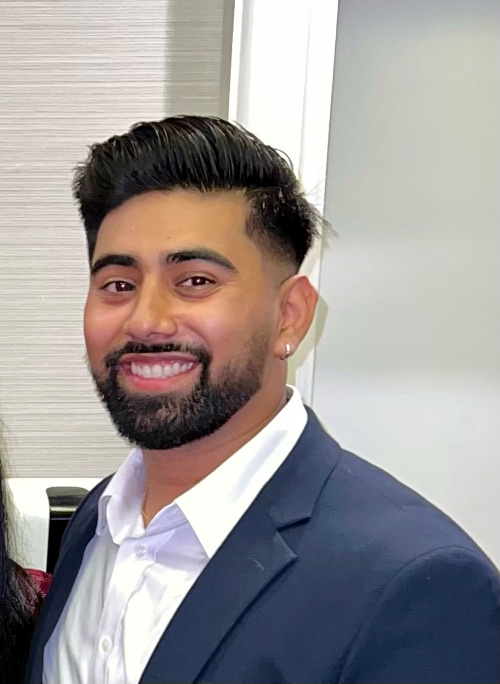 Nitesh Gupta handles research and memoranda related to estate planning, probate, and trust litigation.
Nitesh is a graduate of San Francisco Law School and is currently studying for the California State Bar exam. Nitesh was born and raised in the Bay Area. He is fluent in Punjabi and Hindi. He is a first-generation college and graduate student. Nitesh obtained his Bachelor of Arts degree in Philosophy with Emphasis in Philosophy and Law in 2017 from San Francisco State University.
Outside of law, Nitesh is a real estate investor, developer, and property manager for his family business. He enjoys reading books about mental and spiritual growth. He loves food and enjoys the outdoors. In his spare time, he enjoys long walks.
Legal Administrative Assistant
Sam assists the firm with collecting and retrieving information from case files, processing and distributing documents, updating status and tracking reports. He received his B.A., with Honors, in Film and Media Studies with a minor in Anthropology from the University of California, Irvine.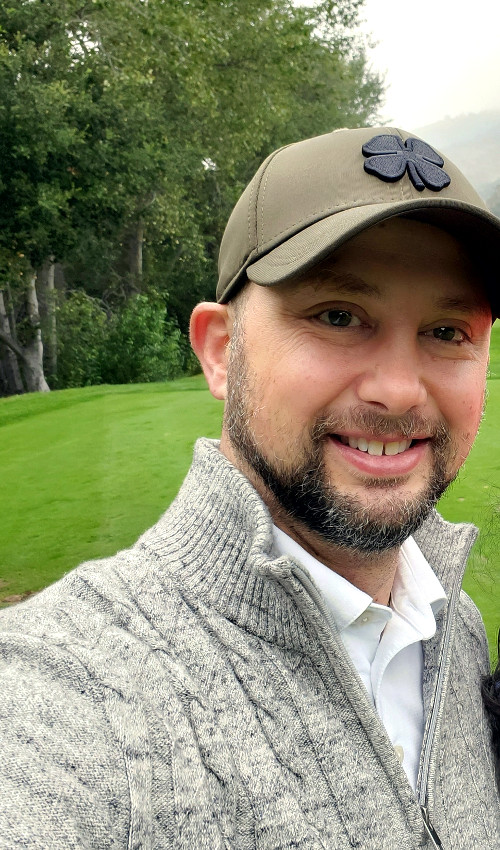 Anthony Spagna is a multiple Emmy-award winning newscast director with 25 years of management experience.  He brings his unified approach to leadership to M.S. Domingo Law Group, implementing team building, problem solving and open communication. He handles the daily business operations of the firm.